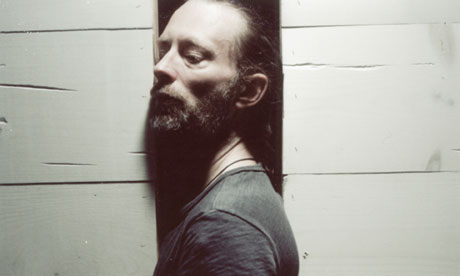 Radiohead  & Atoms For Peace frontman Thom Yorke has been reassuringly outspoken in his critique of the music industry for some time now and his latest attack on the troubled Spotify with Mexican website 'Sopitas' is no exception.
Like this blog has often done in the past, Yorke questions the incestuous relationship and motives between the major labels and Spotify. The direct connection between fan and artist (encouraged by Aurovine) that was beautifully executed with the release of Radiohead's 'In Rainbows' album has been somewhat negated with the new streaming models.
"When we did the In Rainbows thing what was most exciting was the idea you could have a direct connection between you as a musician and your audience. You cut all of it out, it's just that and that. And then all these fuckers get in a way, like Spotify suddenly trying to become the gatekeepers to the whole process," said Yorke.
"We don't need you to do it. No artists needs you to do it. We can build the shit ourselves, so fuck off. But because they're using old music, because they're using the majors… the majors are all over it because they see a way of re-selling all their old stuff for free, make a fortune, and not die."
At times, apart from the odd musician speaking out against Spotify, we feel we're ploughing a lonely furrow here at Aurovine with our direct band to fan model, so it's encouraging for Yorke to come out with such strong opinions.
You can listen to the audio from the interview below:
By Ken Foster